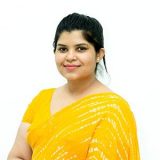 Ms. Vidana Kariyakaranage graduated from the Faculty of Management Studies and Commerce, University of Sri Jayewardenepura with a first class honours in Bachelor of Science in Finance. Further, she completed her Master of Business Administration (MBA) in Operations Management at the National School of Business Management and is currently completing the thesis for her Master of Science (MSc.) in Management from the University of Sri Jayewardenepura. She is also a finalist member of Chartered Accountancy.
She joined NSBM Green University in 2016 November after 2 years of service at NIBM. She started his academic career at NIBM as a Consultant / Lecturer in 2014 and prior to that her industrial exposure includes an Accounts Associate at Sunshine Holdings PLC. Currently, she is the Course Director for the Victoria University Business Degree Programme at NSBM Green University.
She delivers lectures in modules pertaining to the following areas; Accounting and Finance Financial Management, Corporate Finance, Investment Portfolio Management, Personal Financial Planning, Advanced Financial Accounting, Financial Accounting and Disclosure, Financial Accounting, Management Accounting and Business Statistics.
Her main research interests lie in Sustainability Accounting, Integrated Accounting, Corporate Governance, Stock Market Performance and Sustainability Purchases. She has undertaken research on "The impact of capital structure on profitability with special reference to Colombo Stock Exchange" and "The Impact of Green Attitudes on Purchase Intention of domestic solar power systems in Western Province, Sri Lanka"
Udeshinee, W. A. P., Knutsson, O., Barbutiu, S. M., & Jayathilake, C. (2022). Re-designing a regulatory scale for dynamic assessment in the synchronous text chat environment in collaboration with teachers. Computer Assisted Language Learning. https://doi.org/10.1080/09588221.2022.2092153
Udeshinee, W. A. P., Knutsson, O., Männikkö-Barbutiu, S., & Jayathilake, C. (2021). Text Chat as a Mediating Tool in Providing Teachers' Corrective Feedback in the ESL Context: Social and Cultural Challenges. Asian EFL Journal, 28(1.2), 171–195.
Conference (Full Paper) Publications
Manegre, M., & Udeshinee, P. (2022). A telecollaborative study of university students in Spain and Sri Lanka using the Soqqle video app. Intelligent CALL, Granular Systems, and Learner Data: Short Papers from EUROCALL 2022, 2022, 252–257. https://doi.org/10.14705/rpnet.2022.61.1467
Udeshinee, W. A. P., Knutsson, O., & Männikkö-Barbutiu, S. (2019). Complexity and Potential of synchrnous computer mediated corrective feedback: a study from Sri Lanka. CALL and Complexity, 367–372.
Udeshinee, W. A. P., Knutsson, O., & Männikkö-Barbutiu, S. (2019). Vygotsky's Sociocultural Theory In The Context of Synchronous Computer Mediated Corrective Feedback. International Conference On Business Innovation (ICOBI), 153–158.
Udeshinee, W. A. P., Kalyaniwala, C. (2023) Unintended Language Learning in a globalized world : A telecollaboration between France and Sri Lanka (work-in-progress)
Udeshinee, W. A. P., Knutsson, O., & Barbutiu, S. M. (2022). Implementing Online Collaborative Group Dynamic Assessment in ESL classroom. (under review)
Udeshinee, W. A. P., Knutsson, O., & Barbutiu, S. M. (2022). Learner reciprocity when using a three-step regulatory scale for dynamic assessment online. (under review)