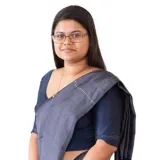 Ms. Amaya Kahaduwa obtained her BSc Engineering (Hons) degree in Civil Engineering with a First-Class honours from the Department of Civil Engineering, University Moratuwa, Sri Lanka in December 2018. She was awarded the Hydraulic Engineering Award, Environmental Engineering Award and Comprehensive Design Project Award for her performance in the undergraduate period. After graduating, she started her Master of Science degree at the same department while working as a Department Research Assistant and a Visiting Instructor. She won the Best Paper Award at ICCEA 2019 – a conference organized by the Department of Civil Engineering, University of Moratuwa for her research paper based on her MSc research and she graduated with her MSc degree in 2020. After completing the degree, she joined National Water Supply and Drainage Board, Sri Lanka as a Civil Engineer and she gained industrial experience in different civil engineering disciplines. She completed the Associate Professional Training by Green Building Council Sri Lanka to become an Associate Professional in 2021. In March 2023, she joined NSBM Green University as a Probationary Lecturer for Faculty of Engineering to pursue her passion in research and academia.  
Her research interests include, hydrology & water resources management, environmental engineering, climate change impact assessment, water & wastewater treatment, urban water supply, water infrastructure and sustainability & sustainable development. 
Hydrology & Water Resources Management
Environmental Engineering
Climate Change Impact Assessment
Water and Wastewater Treatment
Urban Water Supply
Water Infrastructure, Sustainable Development
Associate Member of the Institute of Engineers, Sri Lanka (IESL)
Associate Engineer of the Engineering Council of Sri Lanka (ECSL)
Associate Professional of the Green Building Council of Sri Lanka (GBCSL)
Kahaduwa, A. & Rajapakse, L., 2022. Review of climate change impacts on reservoir hydrology and long-term basin-wide water resources management. Building Research & Information, 50(5), pp. 515-526.
Conference (Full Paper) Publications
Kahaduwa, A. U. & Rajapakse, R. L. H. L., 2019. Rainfall variability and effect of different spatial interpolation methods on streamflow modelling in Kalu Ganga basin, Sri Lanka, Moratuwa Engineering Research Conference (MERCon), Moratuwa, Sri Lanka, IEEE, pp. 668-673.
Impacts of Green Infrastructure interventions on water