Faculty of Postgraduate Studies &
Professional Advancement
Established under the purview of the Ministry of Education, NSBM offers a plethora of exciting and intellectually enhancing programmes via the Faculty of Postgraduate Studies and Professional Advancement. The range of courses consists of Certificate, Advanced Certificate, and Diploma level programmes, which lead to Postgraduate Diplomas and MBA programmes approved by the University Grants Commission (UGC) and the Ministry of Higher Education.
These programmes are specially designed to create pathways for business professionals, government officials, and entrepreneurs to strengthen their professional potential while inevitably enabling their organizations to attain sustainable growth. NSBM Postgraduate and Professional Programmes are conducted during weekends, ensuring a step-by-step learning experience under two main disciplines: Business and Computing. All the programmes are facilitated by renowned academics and industry experts and delivered within a fully equipped learning environment on par with international standards.


Ensuring a 360-degree university experience, these courses guarantee the successful transition from academic to professional life since they provide the adequate know-how to empower every participant to skillfully employ his/her education and academic competency in real-life corporate contexts. These courses also ensure that their participants are fully geared to meet the opportunities and challenges of the world beyond local grounds.
Excellence in Education: We are committed to providing exceptional education through rigorous programs and dedicated faculty who are passionate about teaching and research.
Industry-Relevant Curriculum: Our programs are designed in consultation with industry experts, ensuring that our graduates are equipped with the skills and knowledge required to excel in their chosen fields. 
State-of-the-Art Facilities: NSBM Green University boasts modern facilities and a technologically advanced campus, providing students with a conducive environment for learning and research. 
Networking and Career Opportunities: We facilitate networking opportunities with industry professionals, guest lectures, and career development workshops, giving our students a competitive edge in the job market. 
Research and Innovation: We encourage and support research activities, fostering a culture of innovation and intellectual exploration among our students and faculty. 
J

o

i

n

u

s

a

t

t

h

e

F

a

c

u

l

t

y

o

f

P

o

s

t

g

r

a

d

u

a

t

e

S

t

u

d

i

e

s

a

n

d

P

r

o

f

e

s

s

i

o

n

a

l

A

d

v

a

n

c

e

m

e

n

t
At NSBM Green University, where we are committed to empowering individuals to reach their full potential and become leaders in their respective fields. Take the next step towards a successful future by choosing our esteemed faculty for your postgraduate studies and professional advancement. ​
Next Intake on 20th August
The postgraduate and professional programmes offer a plethora of pathways and specializations to business professionals, government officials, and entrepreneurs with the desire to sharpen their knowledge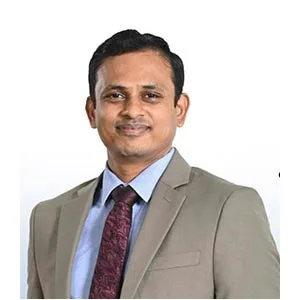 As the Dean of the Faculty of Postgraduate Studies and Professional Advancement, I am delighted to welcome you to NSBM Green University. Our faculty is committed to delivering exceptional education, fostering innovation, and empowering our students to become leaders in their respective fields. We take pride in our distinguished faculty members, who are renowned experts in their domains, and our state-of-the-art facilities that create a conducive learning environment.

Whether you are seeking advanced academic qualifications or professional development opportunities, our faculty offers a range of programs to suit your aspirations and career goals. We strive to nurture your intellectual curiosity, critical thinking abilities, and practical skills, enabling you to thrive in today's dynamic and ever-changing professional landscape.
I invite you to explore our programs and experience the transformative journey of higher education at NSBM Green University. Join us and unlock your true potential!
Warm regards,
Dr. Chaminda Wijesinghe,
Dean, Faculty of Postgraduate Studies and Professional Advancement
NSBM Green University
Testimonial of PhD Students
My father served as a nonacademic staff member of University of Sri Jayawardenapura for 37 long years, and from the time I can remember, he would always urge me to 'Do a PhD one day' always adding that 'It makes you a complete man.' I inquired why he said this when I came of age: and all he cryptically told me was, 'Do it - then you will understand.'I took on my PhD studies after much thought and consideration. I knew it would be hugely demanding on my time: and being able to make the PhD a priority whilst running my consulting practice was going to be a challenge. However, having spoken to the team at NSBM, I garnered enough confidence to embark on the journey: and enrolled as one of the students of the inaugural PhD program of NSBM.I must admit, it has been a tough journey so far: but I have always known anything worth doing was going to be challenging and demanding. Over the last year, I have been exposed to a myriad of new insights about my subject: Leadership. I have also had the fortune to be tutored under both local and international academics, enabling me to assimilate not only knowledge but also varying teaching practices, as well as a rich and deep appreciation for Research Methods (which I never quite dwelled into deeply throughout my academic studies). The rigour of the program has enabled me to appreciate the importance of process, peer support, self-study as well as supervised reiterations as part of a learning experience. The entire journey has given me a deeper and often varied insight into 'education.'As a practitioner, the ability to oscillate between theory and practice has been richly rewarding. Whatever I have learnt, I have been able to bring to my consulting practice: making me conceptualise solutions in a more in-depth and framework-oriented approach which has enhanced my offering to my clients. It has also enabled me to look at things anew: with a fresh pair of eyes.I can heartily recommend the program: but be warned: be prepared to put in copious amounts of time towards it. The PhD is only as good as what you put into it: and unlike a master's level program where you are almost handheld through the process - here - you are very much on your own. Supervisors and the entire team at NSBM will be there to guide you through the journey: but make no mistake: YOU are the one at the helm - and the steering wheel - no one is going to steer it for you… I do hope I am able to conclude this journey before my father leaves this world (he is 82 !), place the thesis in his hands, and tell him that I finally understand what he meant when he urged me to take this journey: and confirm to him: I am a better man for it…
Department of Professional Advancement
The NSBM Staff Development Center (NSDC) was established in January 2022. This unit was established under the Faculty of Postgraduate Studies and Professional Advancement. This centre conducts activities and targeted training sessions for both government organizations and private sector organizations. The are two branches of NSDC.
a) Center for Professional Development.
b) Center for Staff Development.
Department Head's Message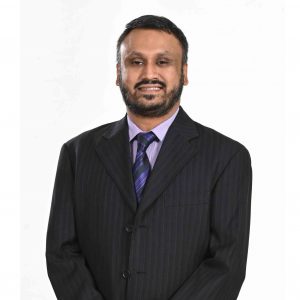 Career advancement is the upward trajectory of a person's professional journey. As a professional, it is important to understand how you can better yourself within your industry.
Your ability to use your skill sets and determination to achieve new career goals and objectives will lead you to more challenging job opportunities. Envisioning your professional goals and putting them into action can lead to career advancement opportunities in your domain for a secure career.
We at NSBM Green University provide you necessary knowledge and competencies to face the future with confidence.
Lasitha De Silva
Head – Department of Professional Advancement
Current programs under the Center for Professional Development
a) Managerial Acceleration Program. (duration 06 months)
b) Leadership Acceleration Program. (duration 01 year)
Current programs under the Center for Staff Development
a) Staff Development Programme