Welcome to NSBM Faculty of Engineering, your destination to become next-generation engineers to shape up the future world. Our plethora of degrees is carefully crafted to industry needs suiting your liking with great practical exposure.
The Faculty consists of the most sophisticated engineering training facilities in the country, including smart laboratories with remote access. You will be guided and trained by a leading full-time and part-time faculty with vast experience in the field to make you a world-class engineer in the era of industry revolution 4.0.
Department of Electrical, Electronic and Systems Engineering
Department of Mechatronic and Industry Engineering
Department of Design Studies
The Faculty of Engineering offers a plethora of pathways and specializations for its undergraduates. This vast choice ensures that the academic component of all interests and dream careers are fulfilled whilst also promising a holistic educational experience in any discipline of your choice.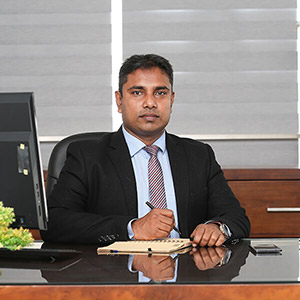 As the need for flexible, multidisciplinary, global education increased, NSBM Professional Education expanded its portfolio of programs and reached out to meet the demand through the Faculty of Engineering. The Faculty of Engineering is able to support partnerships that result in excellent academic programs, cutting-edge research, and meaningful ties to the industry. Together, we built a faculty that fosters interdisciplinary collaborations to address complex engineering challenges. In turn, our ideas directly impact society, the environment, and the economy. Today, the world faces complex societal, economic, political and technological problems. To solve them, the world needs engineers skilled in innovation and leadership, with the education and experience required to tackle these issues. Our faculty, staff and students are developing innovations that are changing the country. Looking ahead, we will continue to deliver solid, rigorous, and well-rounded academic programs grounded in theory and application. In addition, we offer outstanding facilities to enable optimum engagement with extracurricular activities to nurture your skills beyond the academic domain. Thus, to those with the passion to explore technical subjects in depth and/or the many facets of the Engineering workforce in the world, with the ultimate goal of developing into a career-ready scholar with outstanding skills, I encourage you to take your initial step at the Faculty of Engineering for a holistic educational experience!
Dr. Chandana Perera
Dean – Faculty of Engineering
NSBM's faculties are always abuzz with excitement and vivacity, with students participating in immersive academic activities – outbound training sessions, workshops, guest lectures, field trips – and are even found promoted to celebrity status, as our students take on the stage – as singers, actors, musicians, dancers, orators and even magicians!
Faculty of Engineering
NSBM Green University, Mahenwaththa,
Pitipana, Homagama,
Sri Lanka.
New Enrollments
Tel:+94 (11) 544 5000
Current Students
Tel+94 (11) 544 6100
New Enrollments
Email: inquiries@nsbm.ac.lk
Current Students
Email: ar.foe@nsbm.ac.lk