The Department of Network and Security comes under the Faculty of Computing, which offers industry-focused local and international degree programs specialized in the field of networking and security. The department offers unique opportunities to achieve the students' dream careers in the fields of networking and security, and Information Communication Technology.
The Department of Network and Security is focused on 3 main areas, namely, Data Communication Networks, Infrastructure Systems (Servers, Datacenters) and Security (both system and infrastructure). The department has established affiliations with leading Internet Service Providers (ISP) in the country to provide a real-time experience of the finest technological platforms in the aforementioned areas. The department provides a unique learning and research experience to students through the university academic staff, flying faculty members of University of Plymouth and industrial experts.
Department Head's Message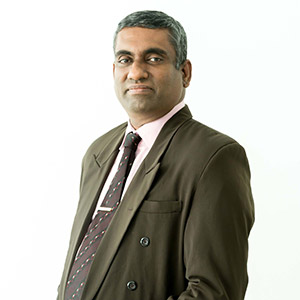 Digital communication changes the world in every aspect. Network and security are the most significant pillars of all digital systems. Big data, cloud, and IoT (Internet of Things) have demanded a rapid expansion of technologies related to the networking and security field. The security of systems and communication is essential to build trust among users and improve commerce on the internet. In the current context, this has become more prominent, and a giant leap was taken forward by the 'working and learning from home' concept in humanity. NSBM welcomes all who want to triumph on the innovative technologies in the digital communication and security world to make our planet a better place for everyone.
Mr. Chamindra Attanayake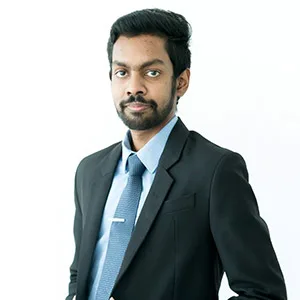 Mr. Dilhara Batan Arachchige
On top of regular academic activities, the Department of Network and Security organizes and hosts numerous activities to enhance the technical skills of the undergraduates. Academia, industry, alumni, and undergraduates are involved in collaborative discussions to make them employable graduates.
The Department of Network and Security strives to develop the co-curricular university experience of the students; thoughtful and holistic approaches have been initiated with the intention of developing the analytical, intellectual, social, and multicultural growth of students. The department provides a learning and growing culture for the students through various platforms like the IoT club to enhance their innovative skills. Furthermore, the students are facilitated with knowledge-sharing sessions led by industrial experts.
Department Head
Mr. Chamindra Attanayake
011 544 6013
hod.ns@nsbm.ac.lk / chamindra.a@nsbm.ac.lk
New Enrollments
Tell: +94 (11) 544 5000
Email: inquiries@nsbm.ac.lk
WhatsApp: +94 71 244 5000
Department Secretary
Mr. Vimukthi Nilupul
011 544 6002
vimukthi.n@nsbm.ac.lk