The Department of Management offers a dynamic learning environment for scholarship and research in broader business management aspects. The department's main aim is to educate future business leaders with a strong ethical mindset for contemporary global business environments. The department mainly focuses on advancing knowledge and critical scholarship in the broader field of management and organization studies, such as management science, international management, human resource management, business communication and human capital development.
It provides a holistic learning experience for students. The academic programmes will ensure the graduates are up to date with industry-relevant competencies via high-quality academic delivery. The department also takes entrepreneurial skills development as a serious part of the curriculum. Further, the department facilitates the personal and professional development of the students with various student-led projects. This ensures that our graduates are fully prepared for the contemporary business world.
Department Head's Message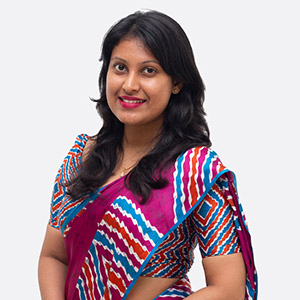 Department of Management at NSBM Green University is established to inspire sustainable management in practice by expanding South Asia's management education. Our department is the largest department of the Faculty of Business and the NSBM Green University. We provide teaching faculty to all the departments and faculties of NSBM Green University.
We adopt a multidisciplinary approach to research and teaching to enhance the current management thinking and contribute to better lives, organizations and societies. Our core knowledge domains include Organization and Management Theory, Organizational Behaviour, Governance, Leadership, HRM, CSR and Communication. We strive for excellence in teaching and research through collaborative engagement with researchers, students and practitioners to create up-to-date knowledge based on contemporary business realities. Thereby we cordially invite organizations, practitioners, researchers and students to join us in this challenging knowledge-seeking journey.
On behalf of the department, I invite all of you to explore our department website to get more insights about our academic programmes, research initiatives, industry collaborations and student activities.
Ms. Bhasuri Amarathunge – Head / Senior Lecturer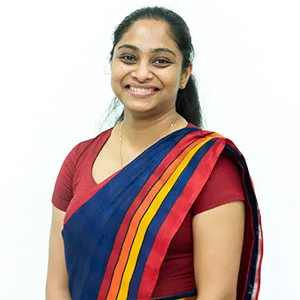 Ms. Aushadharie Kaushalya
Department of management moulds undergraduates with both academic and extracurricular activities by presenting a wide array of opportunities for them to shine. The department currently holds the Entrepreneur Circle, HR Circle, and English Language Circle within it, presenting the students with different prospects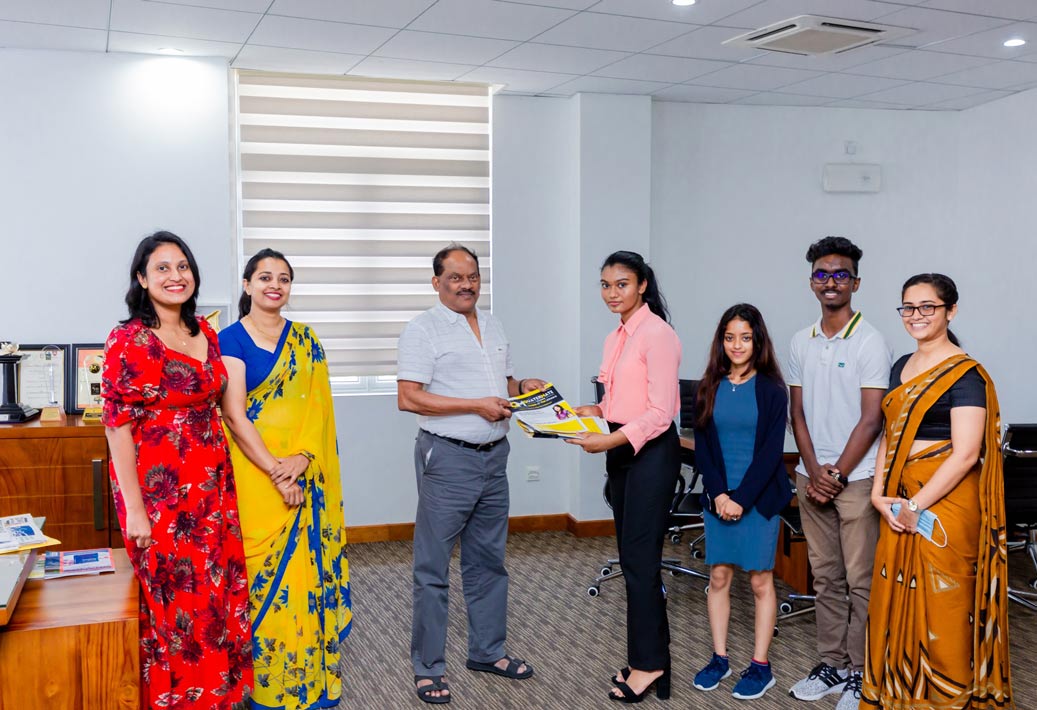 Public Relations Team The Public Relations team consists of a team of dedicated and driven department undergraduates. The formation of the team was the first-ever initiative of its kind in the history of the Department of Management. Since its formation in October 2021, the PR team continues to carry out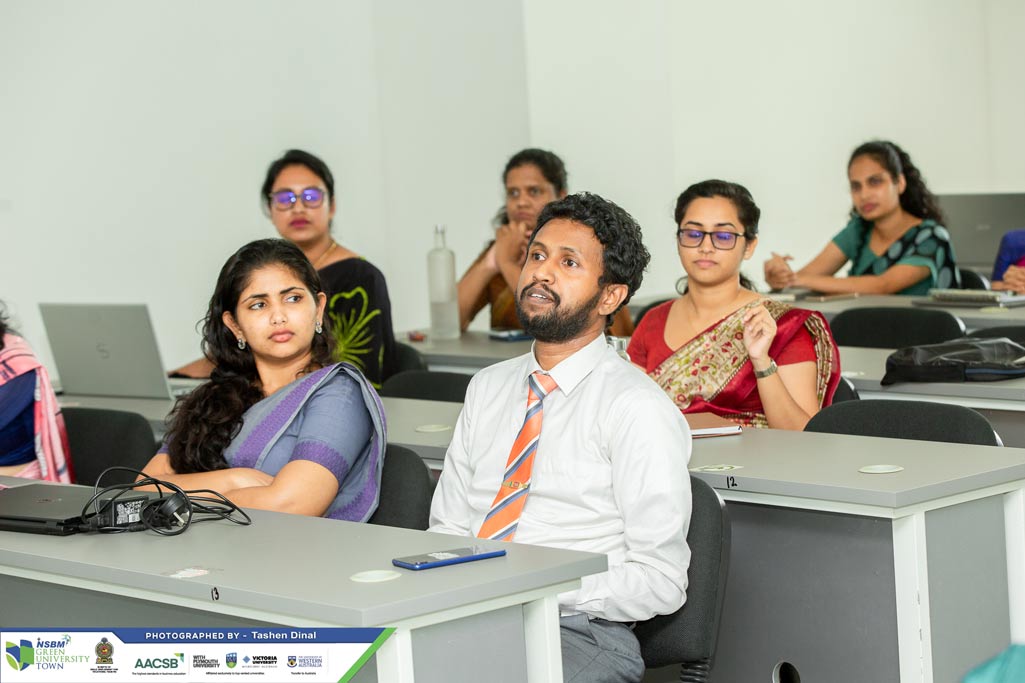 Young Business Researcher's Club The Young Research Club is a student organization aimed at promoting and cultivating research interest among students and society at large. It also focuses on increasing the overall student understanding and contribution to undergraduate research at NSBM Green University. As a Young Research Club participant, the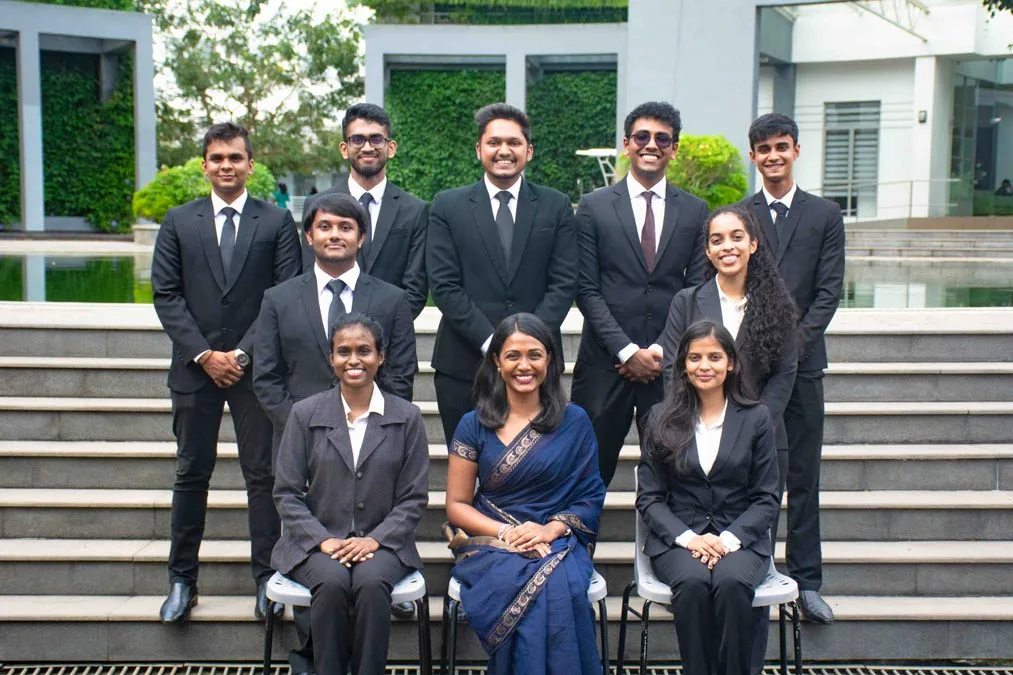 Entrepreneurship Circle The NSBM Entrepreneurship Circle is a club that helps individuals who wish to grow or start up their businesses. We provide the students with the necessary skills, training, help, and support needed for them to succeed as entrepreneurs. The Entrepreneurship Circle of NSBM is an entrepreneurial platform that
Department Head
Ms. Bhasuri Amarathunge
011-5445111
bhasuri@nsbm.ac.lk
hod.mgt@nsbm.ac.lk
New Enrollments
Tell: +94 (11) 544 5000
Email: inquiries@nsbm.ac.lk
WhatsApp: +94 71 244 5000
Department Secretary
Mr. Damith Nishantha
011-5445101
damith.n@nsbm.ac.lk
mgt@nsbm.ac.lk