Department of Legal Studies attached to the Faculty of Business caters to legal studies requirements of all the faculties of the university, namely Business, Computing and Engineering. The department takes a holistic approach towards teaching a variety of legal aspects demanded globally while exploring current legal issues. We train students to take a multidisciplinary perspective to the legal modules and aspire to produce ingenious graduates who are capable of resolving legal disputes in their respective fields relating to their employment areas. We at the Department of Legal Studies strive to provide a strong and expert guide in theoretical, research and practical aspects of law.
Department Head's Message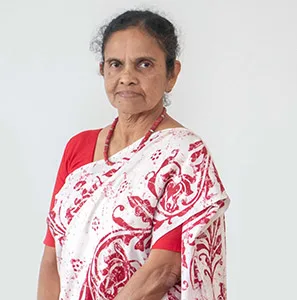 I am delighted to give this message on behalf of the Department of Legal Studies in the Faculty of Business at the NSBM.
Our department has been functioning within the Faculty of Business since 24 February 2021, offering a unique and comprehensive educational experience. In today's globalized world, understanding the legal intricacies of the globalized landscape is paramount to success. Here at NSBM, we are dedicated to equipping our students with the knowledge and skills needed to navigate this complex terrain with confidence and competence.
Our dynamic and forward-thinking academic staff bring a wealth of practical experience and academic expertise to the classroom. They are committed to fostering critical thinking, communication, ethical reasoning, and problem-solving skills that are essential in the legal and business fields.
We offer a diverse range of programs, including pure undergraduate law programmes and interdisciplinary degree programmes, tailored to meet the evolving demands of the legal profession and the business world. Our curriculum is designed to provide a solid foundation in both legal principles and business practices, ensuring our graduates are well-prepared for the challenges and opportunities of the modern workplace, not just nationally but internationally.
As part of our commitment to experiential learning, we provide numerous opportunities for internships, moot court competitions, research projects, and engagement with industry leaders. These experiences not only enhance our students' academic journeys but also prepare them for successful careers in law, business, and beyond.
I encourage you to explore our website further to learn more about our Department, Faculty, programs, research initiatives, and the remarkable activities of our students.
Prof Shanthi Segarajasingham
LL.B (Hons), M.Phil, Ph.D
ASTHE
Attorney-at-Law
Head of Department of Legal Studies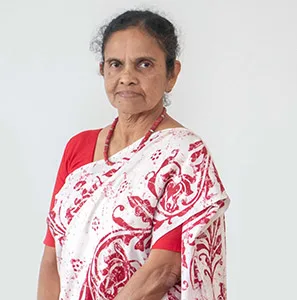 Prof. Shanthi Segarajasingham
Departmental Publications
Department Head
Prof. Shanthi Segarajasingham
+94 (11) 544 5116
hod.ls@nsbm.ac.lk 
New Enrollments
Tell:0115445000
Email:inquiries@nsbm.ac.lk
Whatsapp+94 71 244 5000
Department Secretary
Yashara Weerasooriya
0115445103
yashara.w@nsbm.ac.lk