The Department of Computer and Data Science (CDS) was established under the Faculty of Computing on the day of 15th December 2020. The department is focused to be the leader in the discipline of Data Science in Sri Lanka which include knowledge contribution from the key areas of Artificial Intelligence, Machine Learning, Deep Learning, Natural Language processing, Data Mining, Statistical Modeling, Simulation, Optimization and Visualization. CDS is preparing to conduct seminars, workshops, and an annual conference in Data Science as its future activities. The department is aiming to disseminate knowledge and spread the global opportunities and business transformation trends with this highly sort after discipline of data science.
Department Head's Message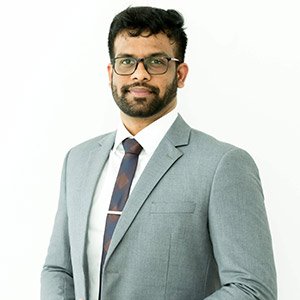 Welcome to the Department of Computer and Data Science. Data and Analytics are increasingly critical elements across nearly all industries, business functions, and IT disciplines. It has become a primary driver of business strategy, and information products and is greater than ever. It is a part of everything that organizations do. The transition to data driven businesses require data and analytics leaders. There is a noticeable shortage of data science professionals all around the world and the demand for such professionals is in a rise. If you want to start on a career path in the rewarding and in-demand field, Data Science degree from NSBM can help you make that dream a reality.
Mr. Pramudya Thilakarathne
HOD / Lecturer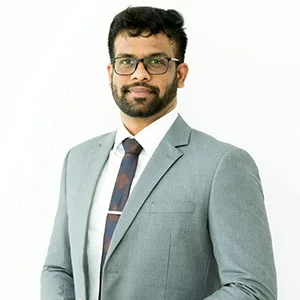 Mr. Pramudya Thilakarathne
Faculty of computing proudly announce the launching of Department of Computer and Data Science (CDS), the first of its kind in Sri Lanka. The faculty sees an even brighter future as Data Science is changing the world today
Being a student at Department of Computer and Data Science you will enjoy by engaging with interdisciplinary, real world enigmas and gain extensive experience. Life of a Data Science undergrad is really fun filling since they are engaged in understanding the world and discover new things.
Department Head
Mr. Pramudya Thilakarathne
0115446014
pramudya.h@nsbm.ac.lk
New Enrollments
Tell: +94 (11) 544 5000
Email: inquiries@nsbm.ac.lk
WhatsApp: +94 71 244 5000
Department Secretary
Ms. Amanda Withanage
011 544 6004 (Ext: 1204)
 amanda.u@nsbm.ac.lk