The Department of  Software Engineering is the largest department of the Faculty of Computing. It offers industry-focused, local, and international degree programs in relation to the most demanding skills in Computer Science, Software Engineering, and Web & Mobile Application Development. From the institution's inception to today, thousands of high-calibre graduates are produced, and they are employed in leading IT-related industries in Sri Lanka and overseas. The department's key focus is to identify the students' potential & empower and transform them into globally competitive graduates with the right skills, knowledge, and attitudes to achieve their dream careers. The department is comprised of faculty academic staff with high academic achievements and research backgrounds and visiting staff from the industry to teach cutting-edge technology and industry best practices.
Department Head's Message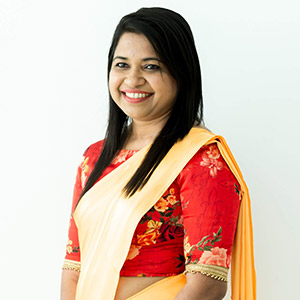 As the nation's premier and rapidly growing modern university in Sri Lanka and Southeast Asia, NSBM Green University always strives to provide the best for its undergraduates. Under the visionary leadership and guidance of NSBM Management, the Department of Software Engineering (SE) keeps its service to the students as pioneers at the Faculty of Computing (FOC). The largest student cohort of the FOC belongs to the Department of SE, and they study the disciplines of Software Engineering, and Web and Mobile Application Development. The Department of SE offers a plethora of UGC-approved Degree Programs and highly ranked foreign degrees together with Plymouth University, United Kingdom and Victoria University, Australia. The degrees' unique feature is that undergraduates will study full-time in the first two years to gain a theoretical understanding and follow the last two years as part-time students while working in the industry to get exposed and adapt to modern technological innovations.
Ms. Pavithra Subhashini
Head / Senior Lecturer
On top of regular academic activities, the Department of Software Engineering organizes and conducts Industry Preparation Training Programs (IPT) and placements, Tech Talks, Hackathon, and Software Competitions to enhance the technical skills of the undergraduates. Academia, industry, alumni, and undergraduates are involved in collaborative discussions to make them employable graduates.
Students are empowered to organize and conduct technology & innovations-related forums such as events hosted by Google, Microsoft, and other Open-Source technologies. Green.EXE and Green Hackathon are some key annual events hosted by the Department to exhibit and recognize the undergraduates' innovations. The Department created a collaborative culture among undergraduates to bridge the gap between the knowledge level and the skills by knowledge sharing sessions led by the student communities and industry experts.
Department Head
Ms. Pavithra Subhashini
011 544 6012
hod.csse@nsbm.ac.lk / pavithras@nsbm.ac.lk
New Enrollments
Tell: +94 (11) 544 5000
Email: inquiries@nsbm.ac.lk
WhatsApp: +94 71 244 5000
Department Secretary
Mr. Vimukthi Nilupul
011 544 6003
csse@nsbm.ac.lk/ vimukthi.n@nsbm.ac.lk