BACHELOR OF SCIENCE ENGINEERING HONOURS IN MECHATRONIC ENGINEERING
UGC APPROVED – OFFERED BY NSBM
Duration -
4 Years (Full time)
B.Sc. Engineering (Hons) in Mechatronic Engineering comprises of an exceptional degree design for the demands of Robotics, Industrial Automation, Manufacturing Process Design, Bio Medical Engineering and Modern Automotive Design Industries etc. This is a very recent degree programme having a higher demand in the industry, and it has been designed based on the fundamentals of Mechanical Engineering, Electronics Engineering, Computer System Engineering. Mechatronic engineers are capable of designing systems with Mechanical, Electronics and Computer System concepts by integrating them into one solution. Robot Design for Industry, Military, Underwater Application are some applications on which the Mechatronics Engineers are working. Industrial automation system, Weapon control systems and missile guided, and control system, UAV/Drones, Autonomous vehicle and vessels also lie in the scope of the Mechatronic Engineers.
Today, all automotive and modern vehicles consist of sensors and actuators other than the classical mechanical modules, especially in hybrid and electrical vehicles. Therefore, the modern automotive industry is expecting Mechatronic Engineers for future development. From food production industry to medical, ships, aircraft, and space craft manufacturing industries which spread over a vast area, the expert knowledge of Mechatronic Engineers is demanded for all manufacturing industries in the world. With the development of the smart industry after the fourth Industrial Revolution, today, the future of the majority of modern smart industries lies in the hands of Mechatronic Engineers.
CAREER READY PROFESSIONAL ENGINEER
Three passes in Physical Science stream (Chemistry, Physics and Combined Mathematics) in a single sitting, at one of the following examinations or equivalent foreign qualification
Note: Minimum qualification of three "S" passes is required to follow a Degree program as per the UGC and Ministry of Higher Education
Year 1 - 800,000 LKR

Year 2 - 800,000 LKR

Year 3 - 800,000 LKR

Year 4 - 800,000 LKR

Registration Fee - 10,000 LKR

Library Fee - 5,000 LKR
Student Loan facilities are available from 
Send us an inquiry to ask about payment plans and loan facilities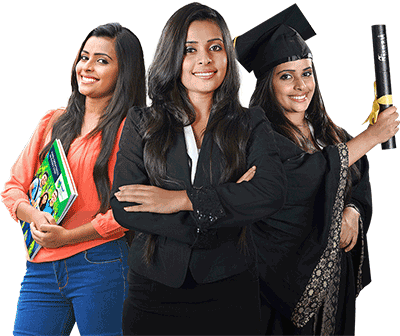 JOB OPPORTUNITIES
Robotics Engineering
Control System Design/Troubleshooting Engineering.
Electronics Design Engineering
Mechanical Engineering
Instrumentation & Biomedical System Design Engineering
Emended System Design Engineering
Manufacturing Process Design Engineering
Autonomous Vessels and Vehicle Design Engineering
Production Engineering
And Other Opportunities
KNOWLEDGE AREA
Industrial Automation, Robotics, Control Engineering, AI (Artificial Intelligent), Machine Learning, Electronics, Embedded System Designing, Mechanical Engineering, Manufacturing, Production Engineering, IOT Technologies, Home Automation.