BEng (Hons) Robotics and Automation Engineering
PLYMOUTH UNIVERSITY - UNITED KINGDOM
Duration -
3 Years + 6 Months Internship
The BEng (Hons) Robotics and Automation Engineering degree programme pioneers the future of technology and explores cutting-edge concepts in robotics, artificial intelligence, and automation, guided by expert faculty. The programme guides the development of hands-on skills through practical projects and industry engagement, preparing for a dynamic career that shapes industries worldwide. This programme will unlock diverse career opportunities, from robotics design to industrial automation and beyond.
Be inspirational and support the students to unlock their potential with an innovative, experience-based, and self-motivated approach to robotics and to support their personal and professional development for a fulfilling post-graduate career in engineering;
Provide a sustained programme of study at honours level that satisfies the requirements of accreditation by the Institution of Engineering and Technology and enables employment as a professional engineer;
Be highly informative and capable of stretching the intellectual skills of students to form an exceptional knowledge base suitable for a future career in Engineering based industry and research;
Encourage and support students during their professional development in applying technical and generic skills and foster flexible and creative intellectual skills that will facilitate life-long learning and continuing professional development;
Establish an extensive and in-depth foundation knowledge on which to develop further skills as technology advances and to enable students to apply engineering principles, mathematical modelling and advanced design methods to robotics and electronics problems;
Provide the opportunity to 'learn through design' via practical and project based work, particularly within the context of circuits and robot systems design.
Three Passes in Physical Science, Biological Science or Technology streams in a single sitting, at one of the following examinations or equivalent foreign qualifications is the minimum entry requirement.
G.C.E. Advanced Level examination conducted by the Department of Examinations, Sri Lanka.
G.C.E Advanced Level examination conducted by Pearson Edexcel, UK (London A/L).
International Advanced Level examination conducted by Pearson Edexcel, UK.
G.S.E Advanced Level examination conducted by Cambridge International Examination, UK
      OR
Completion of NSBM Foundation programme. ( Should have Minimum credit pass for Mathematics and Science in G.C.E. Ordinary level exam)
Year 1 - 1,200,000 LKR

Year 2 - 700,000 LKR

Year 3 - 700,000 LKR

Registration Fee - 10,000 LKR

Library Fee - 5,000 LKR
Student Loan facilities are available from 
Send us an inquiry to ask about payment plans and loan facilities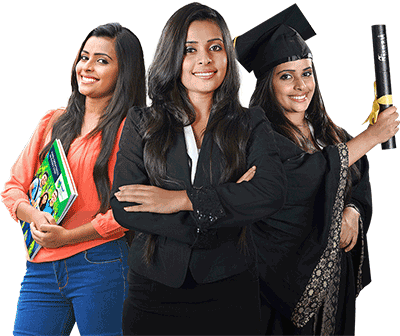 JOB OPPORTUNITIES
Robotics and Automation Engineer
Industrial Engineer
Research and Development Engineer
Energy and Utility Engineer
Research and Development Engineer
Consultant or Systems Engineer
AI and Machine Learning Engineer