BM (Honors) in Business Analytics
UGC APPROVED – OFFERED BY NSBM
Duration -
4 Years (Full time)
Business Analytics is a relatively new discipline that helps organizations make sense of the huge amount data that is being collected through a variety of sources. It uses a combination of business and data analysis techniques to uncover information in the data, enabling organizations to improve their operational efficiency based on customers' priorities. Hence, if you like mathematics, interested in web and social media and would like to know how they are used for creating value, this is the right programme for you.
Bachelor of Management (Honors) in Business Analytics degree at the Faculty of Business is the most sought-after degree in the post-pandemic era as in today's world of big data, multinational companies increasingly require the skills of talented business analysts to deliver data models, insights, and strategic solutions. The Business Analytics graduates aim to develop business administrative, data management and investigative skills with hands-on lessons in several software packages required in the Business Analytics field.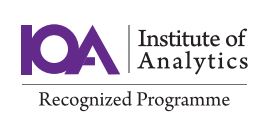 Students should have either of the following qualifications
* Candidates with impressive results at a foreign examination held outside Sri Lanka, deemed equivalent to G.C.E. (Advanced Level) Examination of Sri Lanka are eligible to apply for admission to universities in Sri Lanka.
Year 1 - 700,000 LKR

Year 2 - 700,000 LKR

Year 3 - 700,000 LKR

Year 4 - 700,000 LKR

Registration Fee - 10,000 LKR

Library Fee - 5,000 LKR
Student Loan facilities are available from 
Send us an inquiry to ask about payment plans and loan facilities
Business analyst
Business intelligence specialist
Market Research Analyst
Data Analyst
Process Analyst
Business Consultant
Information analyst
Information manager/information officer