BA in Business Communication
UGC Approved – Offered By NSBM
Duration -
3 Years (Full time)
Business Communication being an integral part of every discipline pertaining to the modern corporate sector and the subject being a vibrant field in the global context, BA in Business Communication is a definite value addition to both the professionals and amateurs in the corporate sector. It creates multiple career opportunities and this specialized undergraduate qualification offered locally will train the scholars to be competent communicators in diverse socio-political, cultural and economic situations. BA in Business Communication provides both the theoretical underpinning as well as functional acumen for scholars to be effective communicators in a wide array of sectors and careers to skillfully manage the diversity and fast pace of the contemporary business atmosphere. The degree reasonably blends knowledge of Business Management, Information Technology and Communication in order to groom the learners with understanding and skills in the above disciplines. The choice of subjects emphasizes the necessity to be familiar with the globalized, fast-changing, multi-cultural and multi- disciplined nature of the modern corporate sector. The objective of introducing this novel qualification is to enhance graduate employability in a variety of sectors related to Business Management and Communication through knowledge, skills and attitudinal development in students via exposure to international and local approaches to Communication in a corporate setting.
Students should have either of the following qualifications
* Candidates with impressive results at a foreign examination held outside Sri Lanka, deemed equivalent to G.C.E. (Advanced Level) Examination of Sri Lanka are eligible to apply for admission to universities in Sri Lanka.
Year 1 - 700,000 LKR

Year 2 - 700,000 LKR

Year 3 - 700,000 LKR

Registration Fee - 10,000 LKR

Library Fee - 5,000 LKR
Student Loan facilities are available from 
Send us an inquiry to ask about paymnet plans and loan facilities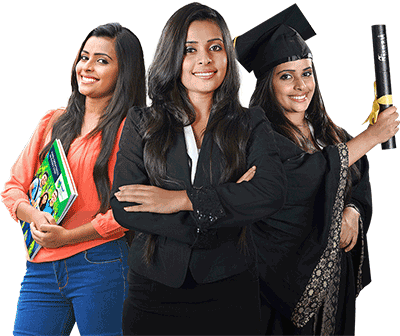 This programme offers the opportunity to enter to the mid layer of the Business Communication careers.